Premium in-house molecular and cell biological reagents.
PolyGene offers its in-house developed and tested molecular and cell biological reagents for your research to very compatible conditions:
PolyGene is a specialist in genome engineering services and in the propagation of high quality ES-cells through the germline of chimeric mice for the generation of tailor-made animal models. The availability of germline qualified reagents is prerequisite...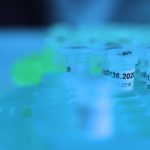 PolyGene sells its proprietary genotyping kits for the reliant and fast analysis of your mouse colonies. We offer a complete genotyping kit and protocols (please inquire) for mouse ear and mouse tail biopsy samples. With PolyLysis™ , the lysis b...